Is El Salvador safe? Well, that depends on the criteria you judge it by. But the short answer is YES, it's safe to visit and safety shouldn't be a deciding factor if you are thinking about whether or not to visit El Salvador.
How Safe Is El Salvador?
After years of headlines that cast dark clouds for many potential visitors, the sky is now much clearer in El Salvador and its true colors are emerging.
Several years ago back in 2017 when statistics were last reported, El Salvador had the highest murder rate in the world.
Now five years later and El Salvador's murder rate has dropped down into the average tier for Latin America and the Caribbean as can be seen by Insight Crimes 2021 homicide round up.
So in terms of whether El Salvador is safe to visit or not, murder rates shouldn't really be a big factor in decision making.
Is El Salvador Safe? It's More Peaceful Than The United States
Another way to judge how safe El Salvador is that is more representative on what it is like to live and travel in El Salvador is the Global Peace Index produced by the Institute for Economics and Peace (IEP). The GPI is the world's leading measure of global peacefulness.
In 2021, El Salvador was country number 110/163 which places it in the lower average, but interestingly that makes El Salvador more peaceful than its neighbors Guatemala (111), Honduras (124), Nicaragua (130), as well as Mexico (140) and the United States which was 122 /163.
Gang Violence In Central America
Please don't think that because El Salvador has grabbed most of the headlines that it is a 'bad apple' compared to the rest of Central America.
Unfortunately, street gangs are widespread throughout Central America and have been for many years.
Although gangs do commit violent crime the statistics show that it is rarely directed toward visitors. Gang members rarely touch foreigners because they know there will be a massive kickback from the government authorities.
Gang members like to keep a low profile (most no longer have visible tattoos) because it's good for the business. They make their money primarily from gangs demanding protection money from local residents and businesses as well as from low-level drug dealing.
The vast majority of violent crime in Central America committed by gangs is actually between the gangs themselves as a result of continuous turf wars.
If you think about organized crime you'll probably conjure up images of the cartels or the mafia depicted by Hollywood but research suggests Central America's gangs 'maras' are much smaller, less organized, and less active than much government and popular rhetoric suggests.
Security Is Big Business In El Salvador
After a decade-long civil war and the subsequent emergence of gang-related crime, security is an ingrained part of El Salvador's culture, so it's a massive business and big employer.
And that's a great thing for any visitor. There are a lot of folks looking out for you.
When visiting don't be weirded out by guns, razor wire that's been installed to protect property, or big metal gates in front of many houses.
Many of the security guards carry guns and they are common place. You get used to it. A lot of security guards also double as parking attendants and are very friendly.
While razor wire and big metal gates may seem like extreme security measures, you need to remember much of El Salvador was a war zone in the 80s. There were bombs exploding in the streets and metal gates were installed to protect houses from damage.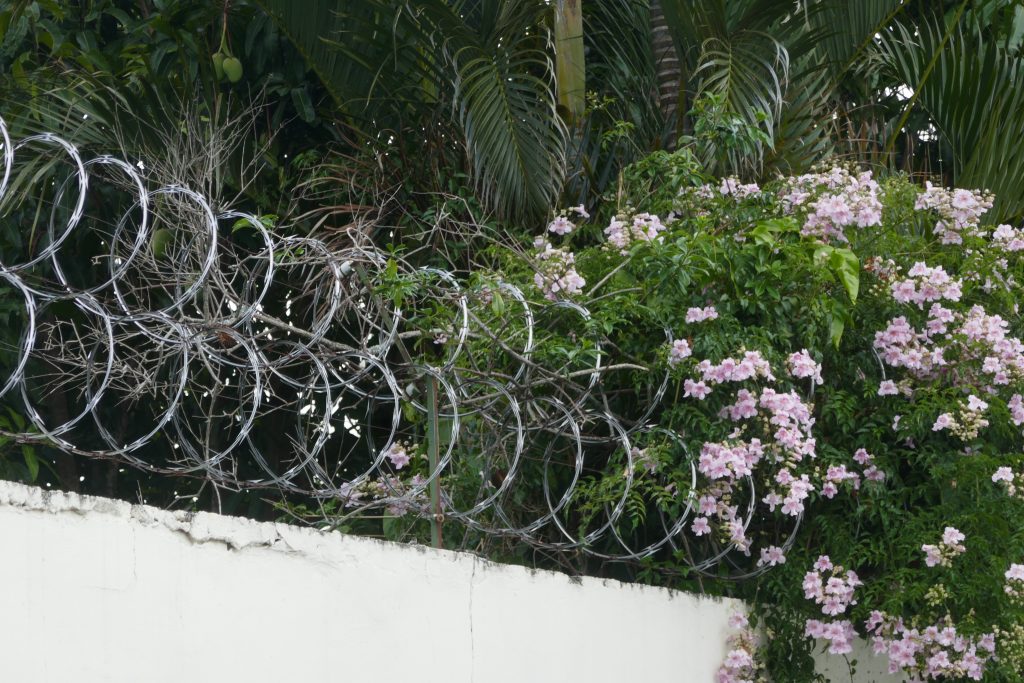 Sensible Safety Precautions When Visiting El Salvador
What Parts Of El Salvador Are Safe?
Most of El Salvador is safe, friendly, and welcoming to tourists, however, if you intentionally wander off the beaten track or ignore local advice there is a chance you may run into trouble.
Particularly if you are by yourself and you have something obvious that someone can see and may want to steal.
Also, if your Spanish is not very good, you are naturally more susceptible to manipulation.
Is San Salvador A Safe City?
Like any capital city, if you go looking for trouble you can probably find it. Would you walk around Brooklyn in New York at night or any new city for that matter?
Downtown San Salvador is no different, so you should take the same precautions you would in any foreign city.
In San Salvador, if you stay in the main developed areas and only go to established places of interest you most likely will feel entirely safe.
Areas such as Santa Elena, San Benito, Maquilishuat, shopping malls La Gran Via and Multiplaza, La Joya, and La Skina food plaza are safe areas or as safe as anywhere can be really.
Is It Safe To Have A Layover In San Salvador?
If your itinerary allows, El Salvador is a great place to have a layover, but if you only have half a day this is cutting it too fine.
Is El Salvador International Airport safe?
El Salvador International airport is very safe. The airport terminal itself has been upgraded and modernized in recent years and there are lots of visible security in and around the area as you would expect to see in any international airport in a developed country.
4 Important El Salvador Safety Tips to Follow
If you are safety conscious these are perhaps the biggest safety tips you should be aware of if you are thinking of visiting El Salvador.
1. Avoid Looking Like Or Acting Like Gang Members
For the majority of visitors, this isn't an issue however it is important that all potential visitors are at least aware of it.
The two largest gangs in El Salvador are both associated with tattoos, rap style dress and hand signals, and specific numbers, and the authorities are very sensitive to any of these if they see them.
Mara Salvatrucha is associated with the number 13 while Barrio 18 is associated with 18.
2. Don't Wander Off Established Routes
One of the easiest ways for a visitor to get into trouble while visiting El Salvador is the accidentally drive or walk into an area controlled by the gangs.
This is actually quite hard to do but if you are driving independently, use WAZE or a similar app and put in your destination. These apps will typically take you on established routes.
Also when you are booking your accommodation if it's not in a tourist area look at the hotel reviews to identify any safety issues, and check to see if there is good security in place when you arrive.
Also seek advice from hotel staff, fellow travelers, and friendly locals if you have any concerns.
3. Don't Go Hiking Without A Guide
Independent-minded travelers may be surprised to find out that when hiking it is always recommended that you have a guide and that on some routes you will need to hike with an armed guard.
That's because in the past hikers were frequently robbed en route by bandits on some of the popular volcano trekking routes, which prompted the government to impose guides accompanied by tourism police to ensure safety.
Although attacks have not happened in years, it is recommended that you follow the government's guidelines and hike in the company of the police escort where required.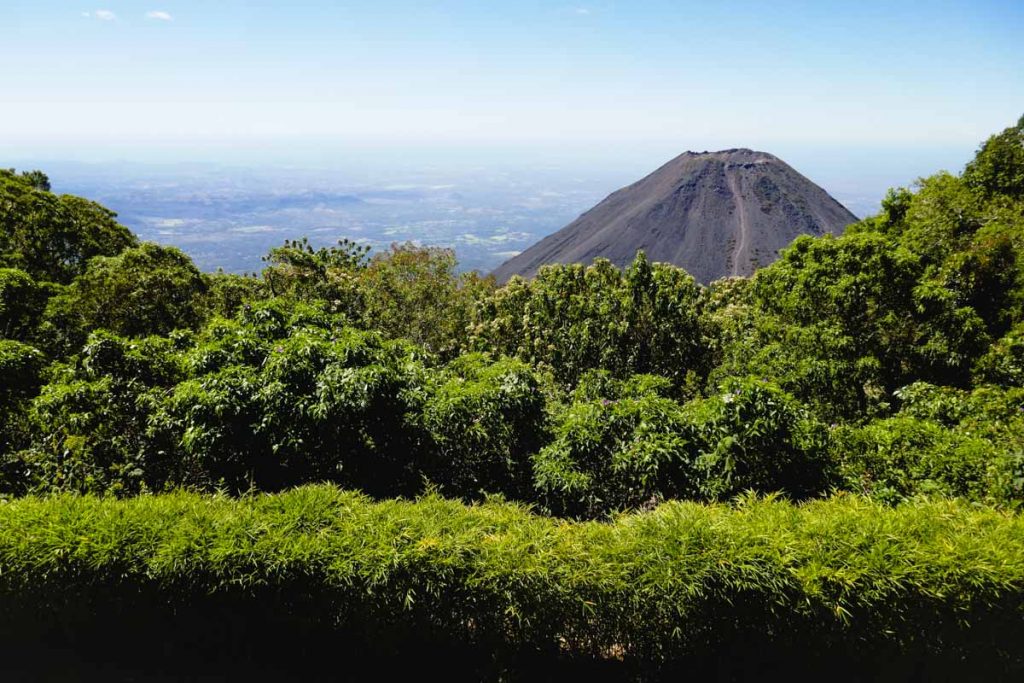 4. Get Good Travel Insurance
While getting appropriate travel insurance is important for any trip, it is highly recommended for any trip to El Salvador.
Of all the areas of cover, medical expenses may be the most important, mainly because it will ensure you are treated in one of the better hospitals.
Safety Benefits Of Guided Tours
When traveling to a country where you are in any way concerned about your security and ability to interact with locals with confidence, then guided tours are a great option. They give great peace of mind.
For many, they are also the best option if you want to venture into different parts of the country as there is no planning to do and nothing to worry about.
Your tour guide will pick you up from your hotel, take you to your destination and drop you off right back at your hotel.
A tour gives you the benefit of having a local driver who knows where it is safe to go and where it is not, as well as someone who will escort you to make sure you don't end up where you are not supposed to.
Having a local is also beneficial if you do not speak good Spanish as locals tend to be more open if there is another Salvadoran present, partly because they understand locals more. That's because El Salvadorian Spanish uses a lot of slang and has a distinct accent.
English is not widely spoken in El Salvador so it pays to speak some Spanish, but with a local guide who speaks good English, it's all good.
Other Good Safety Practices
These are good practices you should follow on any trip and are relevant while traveling in El Salvador.
Be Mindful Of Safety At Night
Exercise the same common sense as you would visiting any new city and you will most likely be fine. Try to go out as a group and use a taxi or an Uber to get from A to B.
The following areas within San Salvador are safer than others at night: Santa Elena, San Benito, Maquilishuat, shopping centers La Gran Via , Multiplaza, and food plaza La Skina.
Be Careful When Taking Public Transport
If you need or want to take public transport, El Salvador has a wide low-cost network of buses, however, they are all privately run, and if you are larger in size you will probably find them uncomfortable.
From a safety perspective, the most important thing is making sure you know the right number bus and finding out if the bus is on a safe route and if it goes directly to your destination.
Before you go ask at the hotel or hostel where you are staying. If they say yes, it's safe, then go for it. If they say no or don't know then think twice if your Spanish is not good or you have valuables in your personal belongings or are carrying too much money.
Generally, if you are backpacking and have spent a lot of time traveling on public buses, you will most likely be fine as you already know to keep your wits about you.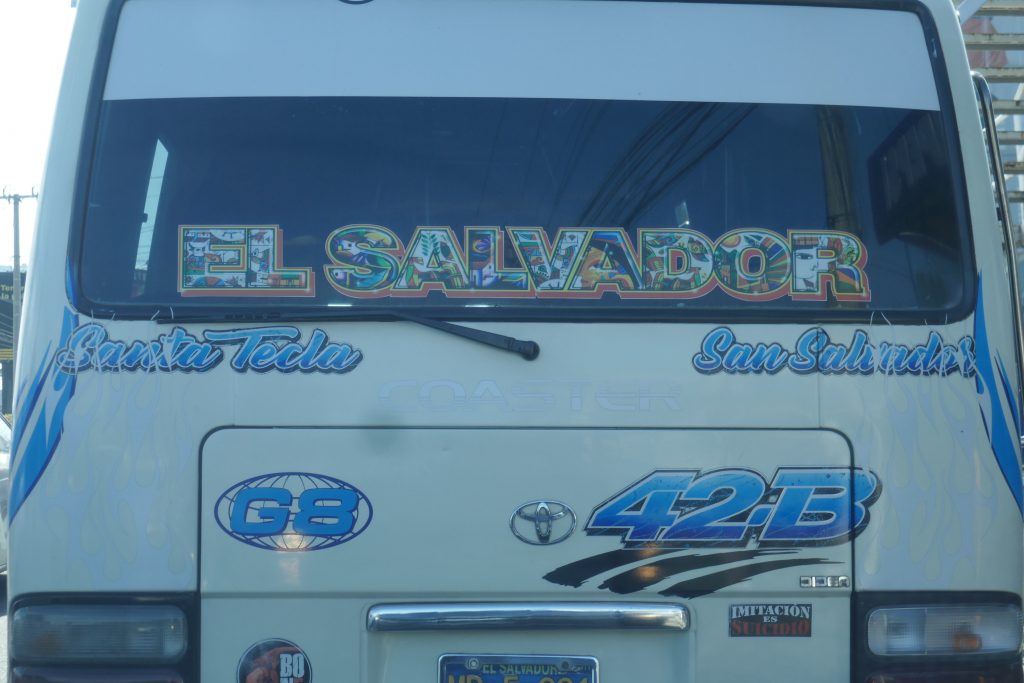 Keep Local Emergency Numbers Handy
El Salvador has a 911 emergency system, so that's a key number to remember. Also making a note of the number for emergency consular assistance, travel insurance, hotels, guides, etc is never a bad thing.
Don't be Flash With Valuable Items
Do as the locals do.
If no one around you is wearing designer jewelry or using top-of-the-range tech, be mindful that this could be placing a target on your back.
Check Out El Salvador Travel Advisories
If you don't speak good Spanish it can be hard to monitor local media and get a good feel for the safety situation in El Salvador.
Government travel advisories offer an easy and reliable way to see if a country has anything major happening from a safety perspective.
However, do bear in mind that they err on the side of caution. It's sometimes easy to feel nervous reading these pages when on the ground you may feel entirely safe.
As these advisories are ever-changing we aren't covering them here and recommend you visit your country page to get an up-to-date El Salvador travel advisory.
Diseases And Recommended Vaccinations
El Salvador is a developing country with a tropical climate, so there are health considerations to consider when visiting the country.
Water
The tap water in El Salvador is not safe to drink unless it is filtered. Bottled water is readily available. Ice in drinks is usually safe.
Vaccinations
Everyone is different and you should consult your medical advisor before travel.
However, as a guide these vaccinations or boosters are usually advised:
Vaccines to consider:
Diphtheria; Rabies; Typhoid.
Selectively advised vaccines: only for people at highest risk:
A Yellow fever vaccination certificate is required if you arrive from a country with a risk of yellow fever transmission and for travelers having transited for more than 12 hours through the airport of a country with a risk of yellow fever transmission.
Malaria
Thankfully Malaria is not normally a risk in El Salvador.
Dengue Fever
Dengue fever is a risk while traveling in El Salvador. Dengue fever is a viral illness that is transmitted to humans by mosquitos that bite during the day and is more common in urban areas.
COVID-19
As with most countries in the world, there is a risk of COVID-19 while traveling in El Salvador. Check the travel advisory websites for the current situation prior to travel.
Zika Virus Infection
El Salvador is categorized as having a risk of Zika (ZIKV) virus transmission.
ZIKV is mainly spread through a mosquito that most commonly bites during daylight hours and is common in cities and towns.
ZIKV illness is usually mild but infection during pregnancy can lead to babies being born with birth defects. There is no vaccine currently against ZIKV.
Conclusion: Is El Salvador safe?
Is El Salvador safe is quite a subjective question as different folk will have differing opinions on what they consider 'safe'. We hope you found the information above useful and you don't let safety stop you from visiting an exciting and rewarding destination. Being mindful of safety and taking the right approach for you will go a long way to ensuring your trip to El Salvador is memorable but uneventful.