El Salvador is a hot country so folks drink a lot. So how do Salvadorans quench their thirst? And what new and exciting things are there to try when you visit El Salvador?
Traditional Or Unique Soft Drinks
1. Horchata (Rice and Seed Drink)
Horchata is a delicious popular drink that can be enjoyed hot or cold. It's milky, sweet, and refreshingly spicy.
Horchata is made by roasting a variety of seeds, rice, and spices. The ingredients are ground morro seeds, squash seeds, white rice, sesame seeds, peanuts, cocoa beans, cinnamon, nutmeg, coriander seeds, and allspice. Sugar and vanilla extract are also added.
You can find this popular drink in most Salvadoran food restaurants and local markets.
2. Atole (or Atol)
Atole is the oldest traditional hot drink in El Salvador.
The origins of Atole date back to pre-Columbian times when the ancient Mayan culture prepared it, and it is now enjoyed throughout Central America, in countries such as Costa Rica, Mexico, Guatemala, and Honduras.
The word 'Atole' comes from the American Indian Nahuatl tribe word "atolli " which means 'watery'.
Atole is traditionally served from a natural cup made from the fruit of the Morro tree. The dried morro fruit shell was a preferred drinking vessel of the Mayans in El Salvador and it's easy to see why.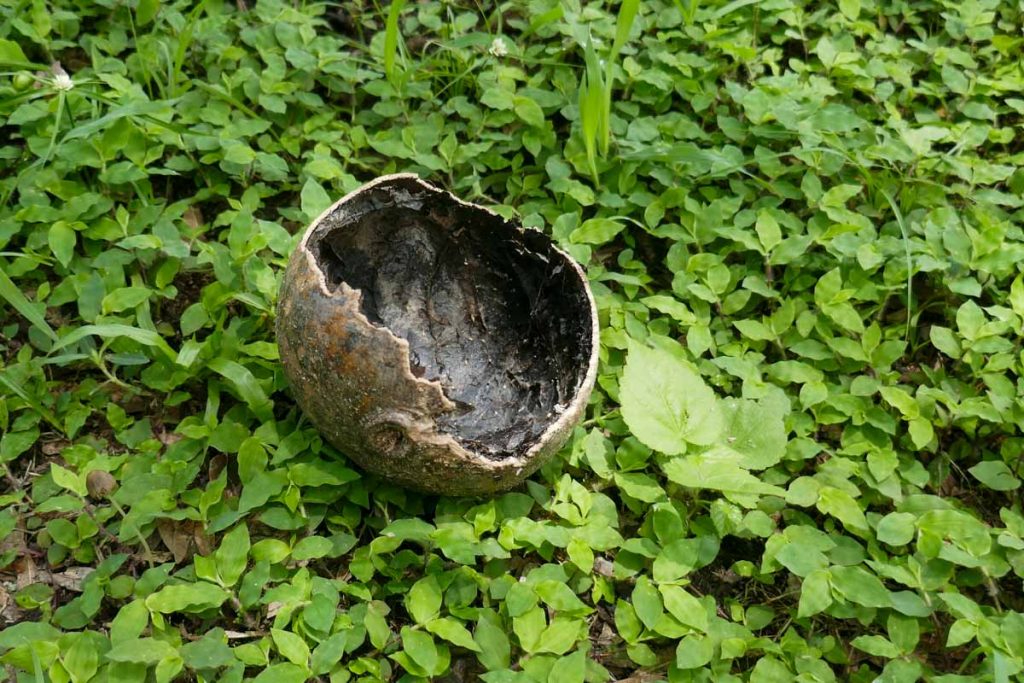 There are many varieties of Atole in El Salvador. Here are a few of the most popular:
Atole de Elote (Corn Beverage)
Atol de Elote is a traditional El Salvadoran creamy drink that is served hot. It's a thick drink with a sweet, thick consistency, that's commonly consumed using a spoon.
It is made from fresh corn, mixed with granulated sugar, evaporated milk, salt, and a cinnamon stick.
Atole de Piñuela
Atole De Piñuela is made out of the edible part of the Piñuela plant.
The Piñuela plant is a bromeliad and shaped like a pineapple plant, but the fruit is uniquely different and they look like light bulbs.
The Piñuela is cooked first and then prepared with water, rice flour, brown sugar, cinnamon, and sometimes salt.
Atol Chuco (Dirty Atol)
Atol Chuco is a popular drink made out of purple fermented corn and beans, which gives it a darker color (hence the name) as well as alguashte, which is a ground pumpkin seeds seasoning.
3. Hot Chocolate
Hot Chocolate is surprisingly popular in El Salvador and as the name suggests it is typically served hot or warm.
While it can be enjoyed at any time, it's traditionally served after eating Pupusas – the El Salvadoran national dish.
Traditionally it is prepared by extracting cocoanut butter and mixing it with sugar, which makes a sweet paste that dissolves in water and milk.
Cinnamon or clove spices can also be added.
The artisan cacaos used in El Salvador to make hot chocolate are usually of very high quality. In 2018, the winner of El Salvador's first ever Cacao of excellence was recognized by France as being in the top 20 in the World.
4. Coconut Water
Near the coast, coconut trees are everywhere so it's probably not surprising coconut water is a popular, everyday drink in El Salvador. It's sold by many street vendors as well as by the bottle at supermarkets.
Vendors chop the top of the coconut off with a machete and place a straw directly into the fruit so the coconut water can be enjoyed straight from the coconut.
There are no health issues drinking straight from the coconut.
Coconut water may also be called coconut milk but is mainly known locally as 'Agua De Coco'.
5. Fresco De Cebada (Fresh Barley)
To Spanish speakers, the name 'Fresco De Cebada' can be confusing because Cebada means barley, so you might expect the drink to taste like barley. It doesn't. The confusion over the name is because barley flour was originally used to thicken the drink, however, rice or wheat flour is now more commonly used.
Fresco de Cebada is served cold and traditionally made with cinnamon, sugar, and vanilla along with strawberry extract which gives it a pink color.
You can buy it fresh from vendors or as a pre-prepared powder where you just add milk or water.
6. Ensalada (Fruit Drink)
Ensaldada is a refreshing fruit drink made with freshly chopped fruits like pineapple, mango, and orange that are then mixed with pineapple juice, lemon juice, and water.
7. Tamarind Juice
Another popular El Salvadoran drink is tamarind juice, made from the peanut-like pods found on tamarind trees.
Tamarind juice is a refreshing and simple drink made with tamarind pulp, sugar, and water.
8. Chilate
Chilate is a drink that you can get in many parts of the Central American region as well as Mexico. The El Salvador version of Chilate is made from corn mixed with other spices like cinnamon, chili, and black pepper.
9. Frozen
A 'Frozen' is a popular ice-based drink where the ice is cut into very small pieces and flavored with fruit juices and sugar. Some variations include milk and condensed cream. They're very refreshing and satisfying if you have a sugar craving!
10. Kolashanpan
Kolashanpan is a brand of champagne cola that is unique to El Salvador. Because of its orange color, you might expect the soda to taste like orange, but it's actually made of sugarcane, which gives it a very different flavor and sweetness.
The distinct flavor is broadly comparable to bubble gum or cream soda, and it has no real connection to "champagne" or "cola."
Similar products can be found in South America such as the yellow Peruvian 'Inca Kola' as well as in the Caribbean with the Jamaican 'Kola Champagne'.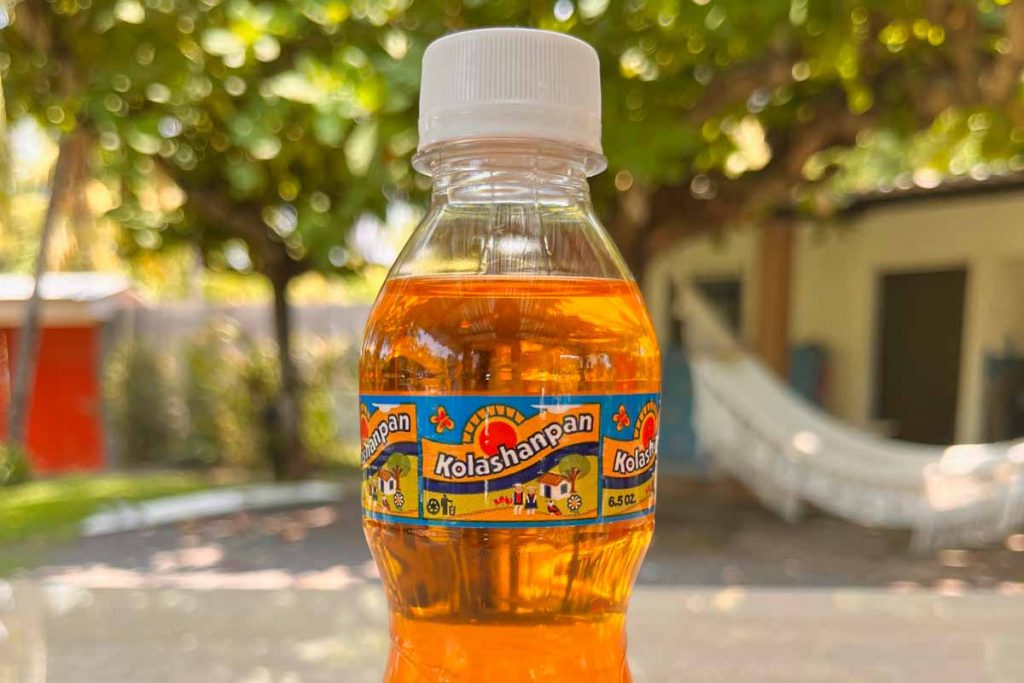 11. Bottled Water
As of 2022, El Salvador does not have potable drinking water. The water from taps is not safe to drink unless it has passed through a filtration system present in most households.
Unless you are sure of the water quality it's always advisable to drink bottled water which is freely available.
12. Coffee
Coffee is widely grown in El Salvador and it can be a great place to drink coffee, but it does depend on the establishment. Sometimes the coffee served is weak but in other places, it's stronger and tastes great.
There are many barista-type shops and coffee's appearing on menus, especially in San Salvador, so the coffee options are growing by the day. Another option is to get to a supermarket and choose from a wide variety of options to make your own.
Alcoholic Drinks In El Salvador
13. Chicha Or Liquor de Chaparro
'Chica' is made from fermented corn and sugar cane. It was originally created during pre-Columbian times by Maya, Aztec, and Inca Indians and the tradition has continued to this day.
For many years Chicha was also made illegally by locals, but now you can buy a more refined legal version known as 'Liquor de Chaparro'.
14. Beer
Beer is everywhere in El Salvador and there is much to keep a beer lover occupied.
Which beer in El Salvador is the best is a serious question, so you should try them all to have an opinion if mixing with the locals.
Pilsner is the oldest commercially available beer, having been brewed in El Salvador since 1906. Golden and Suprema are also popular brands but there are also increasingly locally brewed craft beers to try such as Cadejo.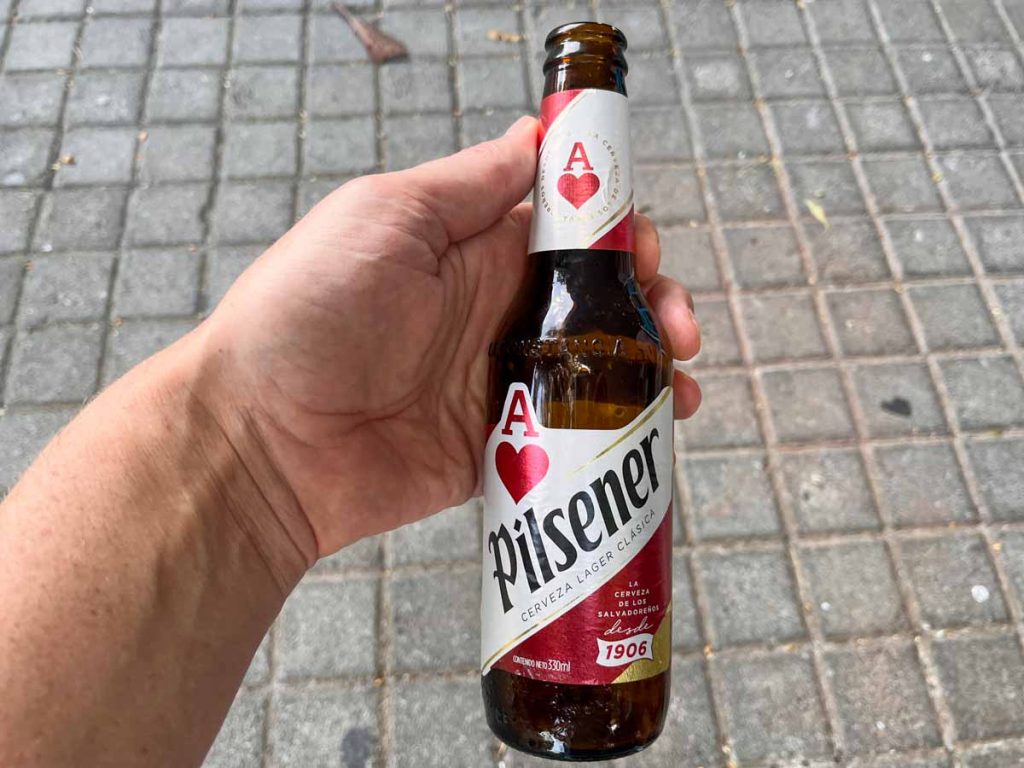 15. Rum
Excellent quality rum is produced within El Salvador by brands such as Cihuatan, which takes its name from the town and archeological site.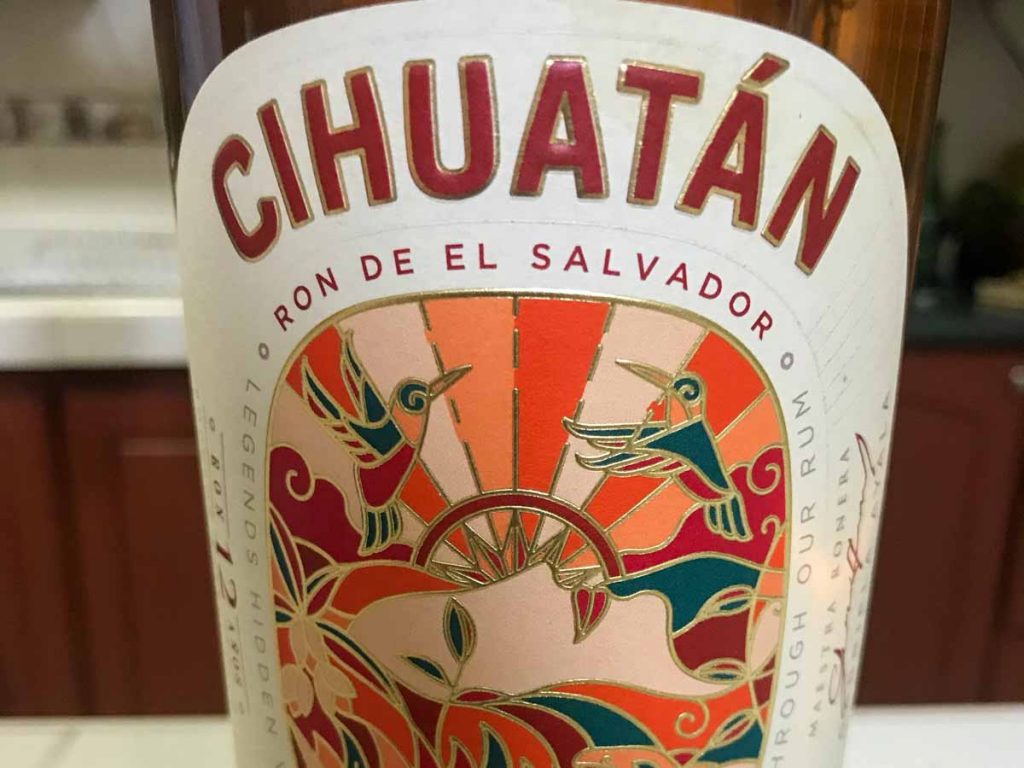 16. Coco Loco
All that happens here is a freshly chopped coconut has some vodka added to the coconut water. Simple but delicious!